♠ NOTICEBOARD ♠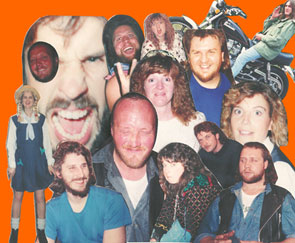 ♠ PREDATUR @ Rivermead again!
Friday 25th February 2005...
Be there or be a four cornered thing!
♠ KEN'S BIRTHDAY!
Another stormin' success for the boys
who started off in the Walk About
and ended up all over the place...
♠ HARRY'S BURFDAY DRINX...
Started in The Rising Sun in Reading
and went on and on into the wee small hours!
Robin and Coxy were still celebrating the next afternoon!
♠ BIRTHDAYS
Take a light-hearted look at your friends
according to their starsign!
♠ NEW GAMES PAGE
How well do you know your best mates hairy bits or starey bits?
Take a look and have some fun!
♠ PETE'S 40TH...
was a riot and went on until sunrise!
Did anyone take any pix?